BL Smart Parking Co., Ltd is a national high-tech enterprise specializing in the research and development of mechanical three-dimensional parking equipment. BL has strong processing and manufacturing strength, especially has unique advantages in the field of large steel component manufacturing, welding, surface treatment and other fields. Now it has an annual production capacity of 150,000 parking spaces, and its scale and processing level are in the leading position in the same industry.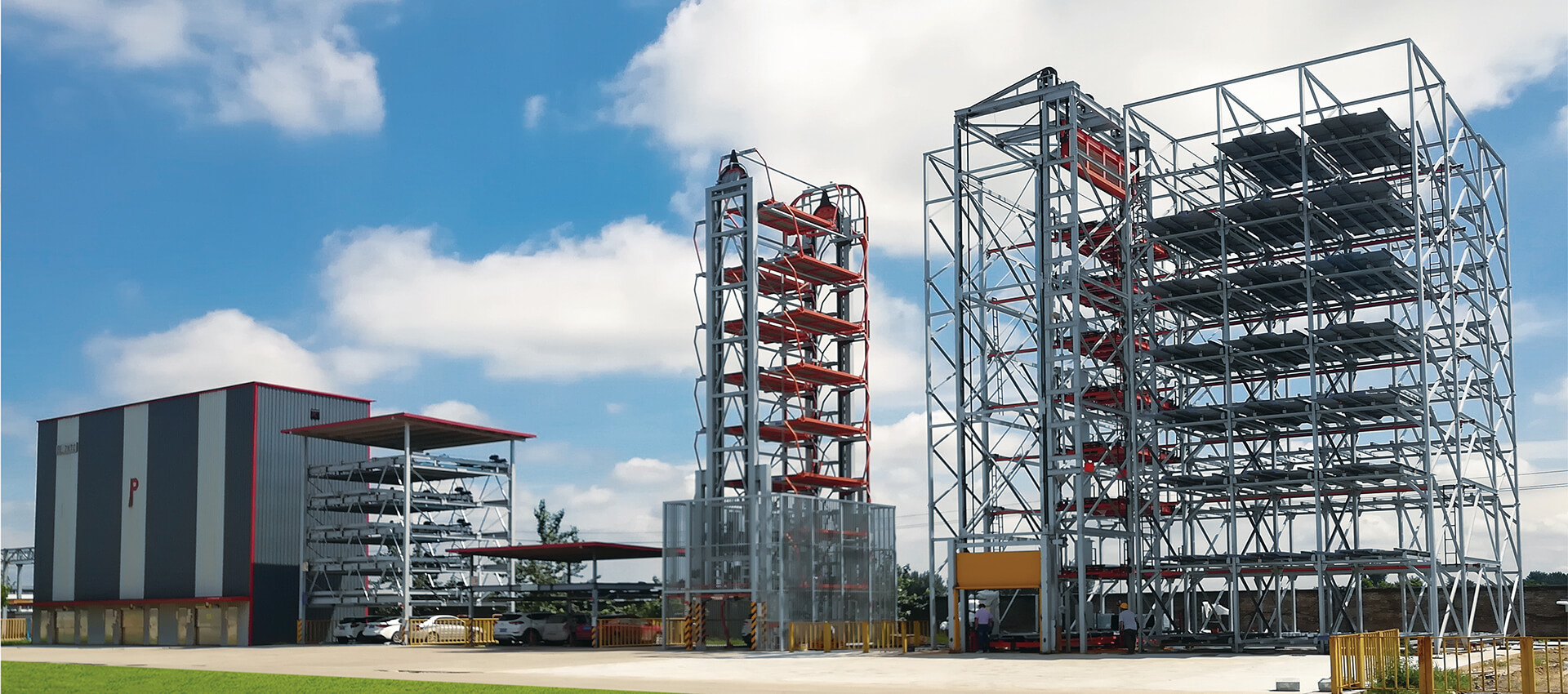 The company has more than 100 engineers, more than 400 employees, a technical R&D team with 70+ employees and a high-quality professional installation service team with skilled installation experience.

In the future, we will improve driver's parking efficiency, the use efficiency of parking space, urban traffic conditions, and solve people's livelihood problems in parking difficulties. With the aim of developing high-performance, high-quality and more humanized products, we will offer professional services to make more consumers use Baole Smart Parking Products and become a truly "China Static Traffic Solution Expert".
Staffs

Serve you from consulting to after-sale service with professional and sincere attitude.

Engineers

Provide you optimum and custom-made solutions and smart parking system for you.

Installers

Offer efficient and high-speed installation.

Main Products

Satisfy your parking request at any place.

Annual Output

Fast delivery and can produce high quality parking lifts satisfying your demand.

R&D Center

Develop high-performance, high-quality and more humanized parking system.
Introduction of LC Group
Tangshan Lianchuang industry (Group) Co., Ltd. is a comprehensive production enterprise of steel deep processing. It is a high-tech enterprise integrating design, R & D, production, sales and installation in the steel deep processing industry. The group ranks 60th in the top 100 manufacturing enterprises of Hebei Province in 2019 and 82nd in the top 100 private enterprises of Hebei Province.

The annual production scale of LC Group is 2.9 million tons, and the product structure is to produce square tube for building structure and equipment structure, large-scale cold-formed profile for equipment, special high-quality tube, hot-dip galvanized tube,cold-rolled sheet, intelligent three-dimensional parking equipment manufacturing, etc., with an annual sales revenue of 8 billion CNY.