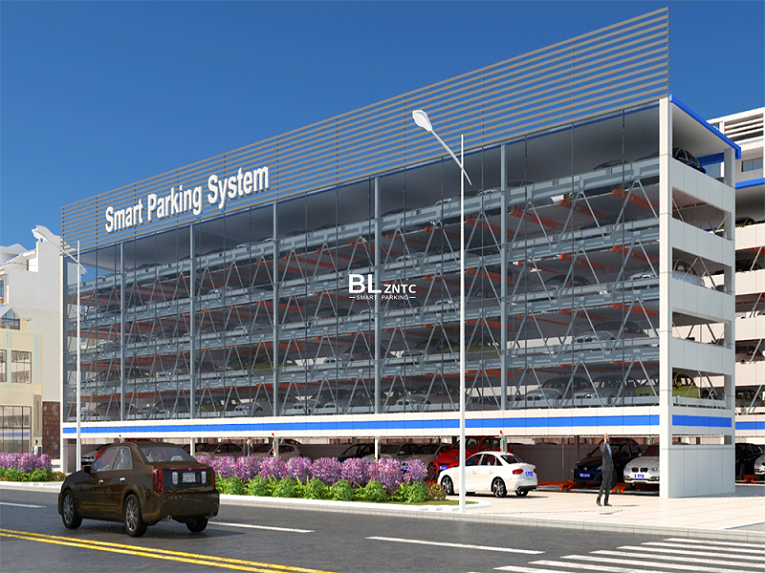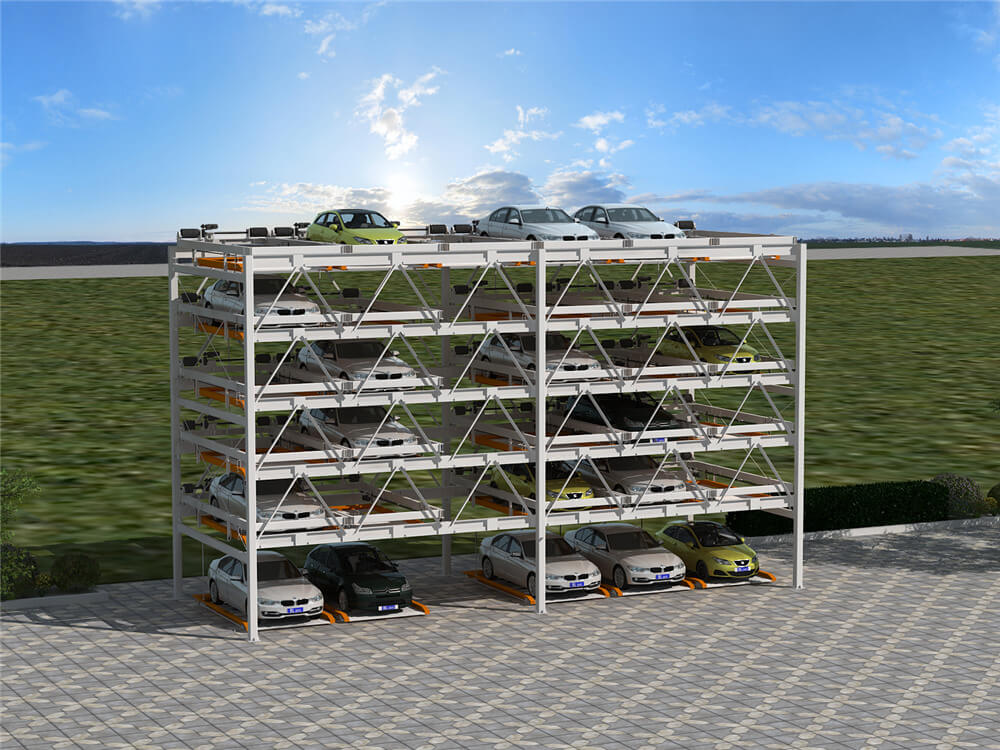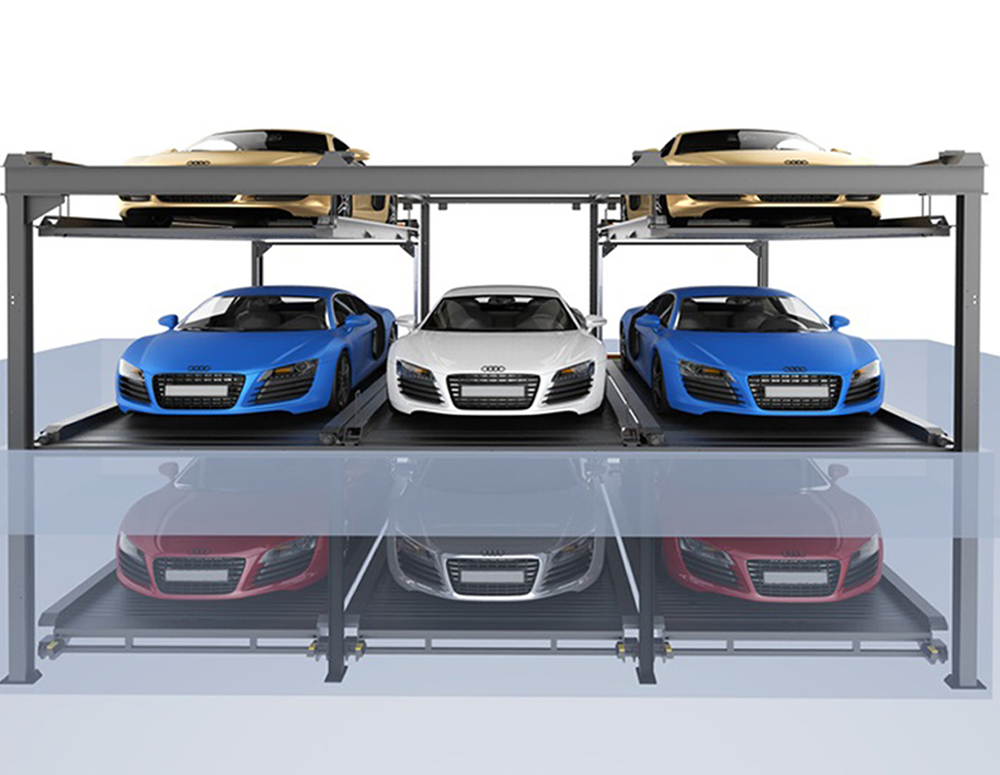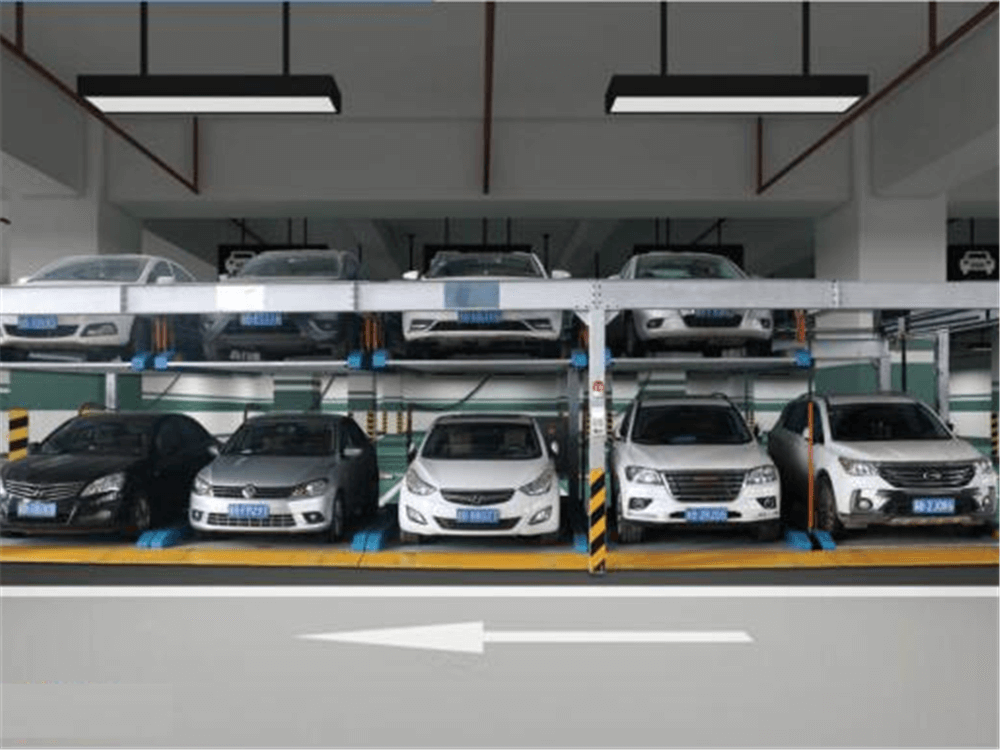 Lift-Sliding Parking
From inquiry to clients' usage of Tangshan Baole Intelligent Technology Co., Ltd'sLift-Sliding Type(Foundation Pit) , we promise to offer you superior service .Please believe your choice . Lift-Sliding Type(Foundation Pit)

Lift-sliding mechanical parking system is one of the most useful parking products in the parking industry. It has many types and can be combined with foundation pits on the ground. Such equipment has strong adaptability to the site and low requirements for civil works. It can built out of doors or in the basement of building. It has variety of sizes. It can be combined and arranged according to different terrains and spaces. It has the following advantages: high space utilization, safe and reliable equipment, convenient vehicle access, easy to operate and maintain, and lower cost.

When the lift-sliding type parking system is working, there must be an exchange parking space, that is, an empty parking space. The calculation of the effective parking quantity is not a simple superposition of the number of parking spaces on the ground and the number of floors. Usually, the company will divides the larger garage into several units. The unit can only store and pick up the car according to the person first and the person later, and cannot operates by two or more people at the same time.
Advantages of puzzle parking system:
1- They add more parking without expanding land or garages in a building.
2- Higher adaptability to fit within all kinds of circumstance, above and below ground level inside and outside a building.
3- Users can call their cars directly without the help of operator.
4- Designed as -2-6 levels with various confirgurations.
5- High reliability and low cost and maintenance.
Lift-sliding parking-2 floors type
Lift-sliding parking-5 floors type
Technical Parameters

Suitable parking type

Type

Medium car (Z)

Large car (D)

Extra large car (T)

Vehicle size
(mm)

length × width × height
4700×1800×1450

length × width × height
5000×1850×1550

length × width × height
5300×1900×1550

Car weight(kg)

≤ 1500

≤ 1700

≤ 2350

Demand space

A (mm)

2300

2400

2500

B (mm)

7100

7400

7700

C (mm)

5300

5700

6000

D(mm)

5400

5800

6100

Drive mode

Motor+Chain

Motor power

Lift: 2.2KW Slide: 0.2KW

Speed

Lift: 4-6 m / min Slide: 6-8 m / min

Operation mode

Digital button+Swipe

Control mode

Programmable controller (PLC) automatic control

Power supply

Three phase 380V/50HZ
2 Floors Type
Technical Parameters




Suitable parking type

Type

Small car (X)

Medium car (Z)

Large car (D)

Extra large car (T)

Vehicle size
(mm)

length × width × height
4400×1750×1450

length × width × height
4700×1800×1450

length × width × height
5000×1850×1550

length × width × height
5300×1900×1550

Car weight(kg)

≤1500

≤1500

≤1700

≤2350




Demand space

Motor + Chain

A

2300

2350

2400

2500

B

5000

5300

5600

5900

Hydraulic back cantilever

A

2300

2350

2400

2500

B

4400

4700

5000

5300

Bottom clearance

3500

3500

3600

3600




Drive mode

Moter+Chain

Hydraulic back cantilever

Motor power
(KW)

Lift

2.2

1.5

Slide

0.2

0.2

Speed
(m/min)

Lift

4-6

8-12

Slide

6-8

6-8

Operation mode

Digital button+Swipe

Control mode

Programmable controller (PLC) automatic control

Power supply

Three-phase 380V/50HZ
6 Floors Type
Technical Parameters




Suitable parking type

Type

Small car (X)

Medium car (Z)

Large car (D)

Extra large car (T)

Vehicle size
(mm)

length × width × height
4400×1750×1450

length × width × height
4700×1800×1450

length × width × height
5000×1850×1550

length × width × height
5300×1950×1550

Car weight(kg)

≤1500

≤1500

≤1700

≤2350kg

Demand space

A (mm)

7300

7450

7600

7900

B (mm)

5400

5700

6000

6300

Drive mode

Motor + Cable

Motor power

Lift: 2.2KW Slide: 0.2KW

Speed

Lift: 4-6 m / min Slide: 6-8 m / min

Operation mode

Digital button+Swipe

Control mode

Programmable controller (PLC) automatic control

Power supply

Three phase 380V/50HZ
Feedback form contact with us